Social Security Benefits Checkup
A wrong plan can cost you $000's in Social Security benefits!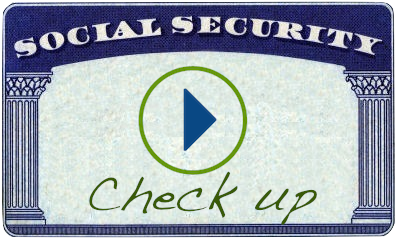 The Social Security benefits can start as early as age 62, but with reduced benefits. They can also be delayed until age 70 leading to higher benefits via delayed credits. Benefits are also available if spouse or ex-spouse is eligible for them. Widow and widowers can also claim benefits for themselves as well as for certain dependent children. Depending on when you take them and how you take them, difference in benefits can range from tens of thousands to hundreds of thousands of dollars over your lifetime.

Through our Social Security planning program, using your birthdate you can find out your Social Security "full retirement age". You can also run some Social Security planning scenarios. However, given the complexity behind thousands of Social Security rules, we recommend that you speak with one of our financial advisers.

BEST Advisors
The name you can trust!
Learn more about us

234 Prospect Street, Suite 100
Beverly Hills, CA 90210
111-222-3333 (Direct)
800-800-8888 (Toll Free)
YOUR PRIVACY IS OUR TOP PRIORITY.